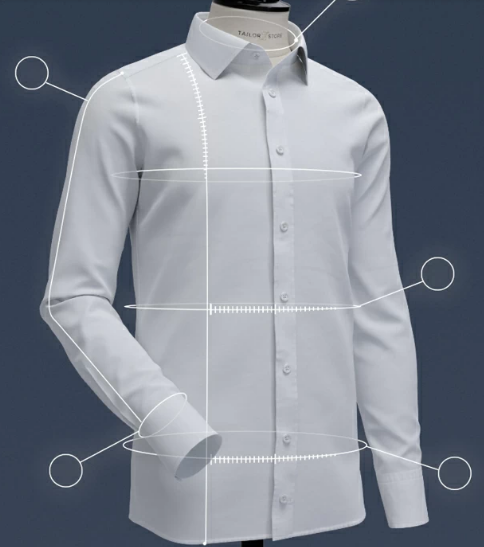 It's all in the measurments
We use advanced technology to provide you with the fit of a lifetime. It's time to leave unflattering off-the-rack sizes behind and join a personalized future. It's time you start wearing clothes made only for you.
A PERFECT SIZE IN FEW STEPS

Create Your Own Size
Create your custom size in no-time using our quick and easy measuring tools. We allow our clients to take their size at their own.

Design Of Your Choice
Make your custom clothing even more personal using our advanced design tool. Let's stitch your choice.

Stitching In Progress
You make it yours, we make it fit. Should your first garment not fit as pictured we'll replace it free of charge.

Collect Your Dress
Great fit guaranteed free pickup and delivery. Pay by cash after you receive your newly stitched cloth on the 8th day.
PEER JANJUA
Pakistan's one of the best tailoring Service Providers
Peer Janjua is a Menswear brand which is working in the the field of men's clothing since four. Since beginning, we have been toiling hard to improve the level of men's fashion by creating the ultimate best quality clothes. We are quality-oriented, for we value the quality more than anything else.
Peer Janjua also offers stitching services for the customers. You can have your fabric stitched and we will make sure you get the perfectly sized finished dress delivered on time. So visit our store, and get your fabric stitched from the experienced tailors.